Lomejordemarruecos.com gives you the opportunity to live the best of Morocco through great adventures.
- Surf - WindSurf - Kit Surf
- Quad - Buggy - Cicling
- Climbing - Trekking - Hiking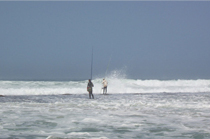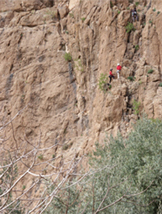 Morocco offers all those activities thanks to its landscapes, beaches, mountains, forests and its desert.
We mentioned that Lomejordemarruecos wants to offer an important selection and fully adapt itself to your needs. This is why we are inviting you to Morocco to fully enjoy those activities.
If you are interested in:
- Surf in Agadir
- Windsurf, kit surf, horse-riding or ride a quad in Essaouira
- Hiking in the Gorge of Todra
- Ride a Quad bike and a dune buggy in the desert.
- Hiking or cycling is available in a lot of our destinations: in the desert, in Azrou, in
Todra, in Chefchaouen, in the Ouzoud falls, in Ourika and many more. Those activities
are ALWAYS monitored by qualified and experienced staff. We want you to live an
incredible and unforgettable experience andavoid bad surprises.
The above selections can also be adapted to any routes that we may offer as you get to play the main character. Our customer service agents are available to provide you with any advice or queries before booking. If you prefer, you could even plan your own journey. If there is ever an idea that you would wish to pursue, our agents are always available to ensure that, and we offer our best services for you to be fully satisfied by any of your choices. Our goal is to make sure that your journey is unique and incomparable.