» Contact us

Lo Mejor de Marruecos wishes to inform you that you can send via email questions or suggestions in a secure and direct way simply by filling the form belo.

CONTACT


We are abdul and hassan. We would like to offer you an unforgettable trip from north to south and from west and east, hoping you will enjoy the landscapes, smells and succulent flavours, as well as promising you fantastic and magic moments. Finally our trips give you the opportunity to know better our country.Come and feel the spirit of our land with your senses.


ABDUL MAHJOUBI, ABDELHAK

Bp 62, Rissani 52450
Errachidia
Marruecos
Tfno: 00212-661925019
Email: enjoythebestofmorocco@gmail.com


LAHYANI LAHCEN

RABAT
APT:17
5 Res AL CAZABA
Ryad Al Andalouss
10000 Rabat Maroc


LAHYANI LAHCEN (HASSAN)

España
Tfno: +34 650 204 542

- info@lomejordemarruecos.com -


Morocco a la carte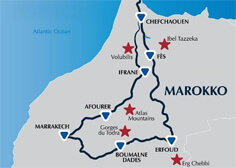 The Best of Morocco offers the possibility of CREATE YOUR OWN PATH . Tell us in the fields shown below, what type of route you want to do and we will contact you to offer it.